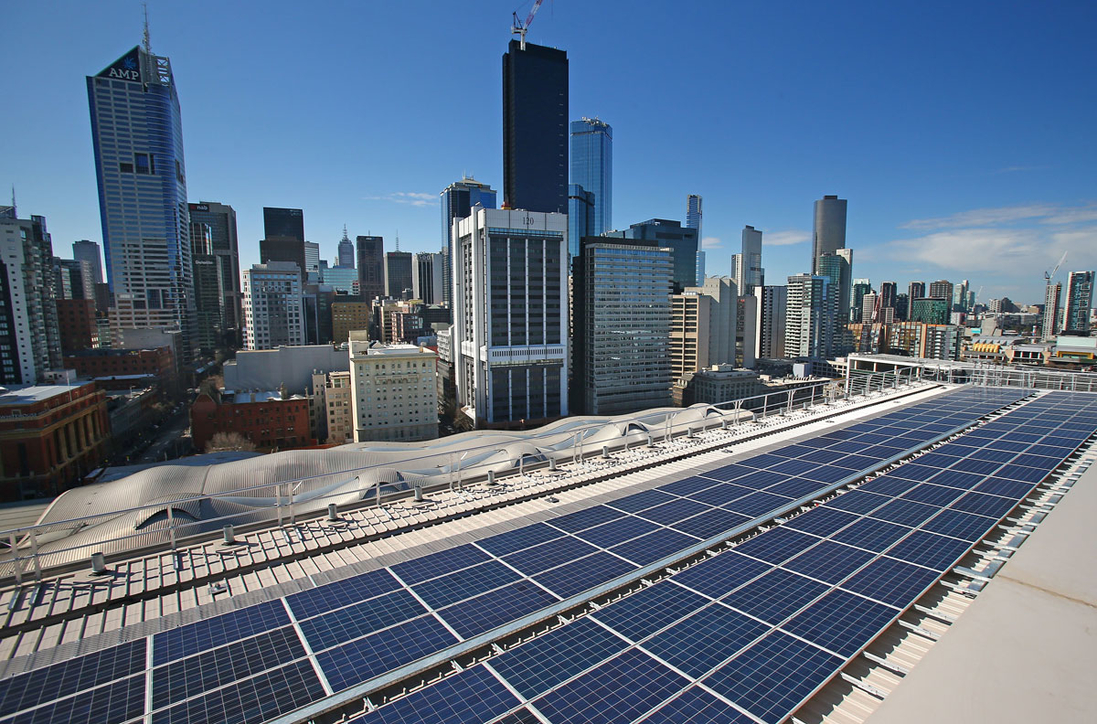 As hotels look to become more sustainable the use of sunlight as an energy resource is gaining ground. Major projects across the region are taking the technology on board.
The hotel sector is energy-intensive, but by sing cleaner and cheaper energy sources it can reduce operational costs and increase sustainability.
The sun's rays offer a huge potential source of energy that can be used to heat, cool and light buildings.
The main solar technology system that converts sunlight into energy is solar water heating which produces hot water and is by far the most commonly used method. Solar panels collect the energy, which directly heats the water system.
Making use of solar power and set to open next year in Dubai is InterContinental Hotels Group/s second Hotel Indigo in the UAE in The Sustainable City, which is currently under construction.
The hotel will be a zero energy building, meaning 100% of its energy needs will be met by solar power. The Hotel Indigo will also have a solar-powered shuttle bus service to transport hotel guests to Downtown Dubai.
Also in the city, solar-thermal collectors will be used to meet 50% of the Viceroy Hotel's hot-water demand, the other half being provided by condensing boilers. Architect firm P&T estimates that this strategy will result in energy savings of around 2,597kWh per day, based on 75% occupancy.
Elsewhere in the UAE, more than 90% of the hot water at Abu Dhabi national exhibitions company's Aloft Hotel, operated by Starwood Hotels, is supplied through energy harnessed from solar panels. Covering an area of 2,300m2, 560 solar panels have been installed on the roof of one of the hotel's car parks. These panels heat water for the hotel's 408 bedrooms, two production kitchens, food and beverage outlets, hotel offices and the swimming pool, saving an estimated 870 mega-watt hours of electricity every year by making use of the infra-red component of sunlight to generate energy. The solar panels were manufactured in Germany by a company called Wolf.
There are also other techniques to harness the natural energy of the sun, such as solar photovoltaics which convert sunlight into electricity via cells. The technology was discovered by scientists in 1954 and it has been transferred to small devices such as solar calculators and watches.
New buildings can be designed to collect, store, and distribute solar energy, a method called passive solar design. Features can include south-facing windows and building materials that absorb and slowly release the sun's heat.
New-build hotels are able to incorporate all three systems—solar water-heating, solar photovoltaics and passive solar design—to become as self-reliant on electricity as possible, especially in regions such as the Middle East because of its large amount of sunlight.
Existing hotels have the option of installing solar water heating, solar photovoltaics or both. Solar water-heating is by far the most popular and cheaper option and can produce savings as well as cut carbon emissions. Hot water is a constant requirement for any hotel and this system can reduce the need for conventional water heating by as much as two-thirds.
In a solar swimming pool heating system, the existing pool filtration mechanism pumps pool water through the solar collector, and the collected heat is transferred directly to the swimming pool.
The traditional solar cells are made from silicon and are usually flat-plate.
Second generation cells are called thin-film because they are manufactured from amorphous silicon or non-silicon materials, such as cadmium telluride. Third-generation technology is made from other materials, including solar inks that use conventional printing press technologies, solar dyes and conductive plastics.
credit : https://www.commercialinteriordesign.com/thoughts/solar-panels-can-power-hotels